Protecting Your Rights Against Cellphone Use and Texting Tickets in New York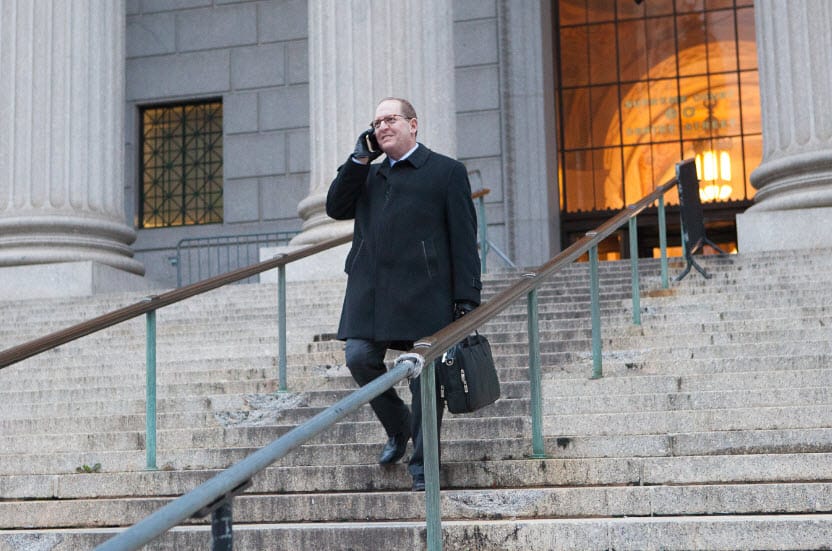 New York state now has some of the toughest laws prohibiting cellphone use while operating a motor vehicle. If you are one of the thousands of New Yorkers who have a motor vehicle or a driver's license, or operate a commercial vehicle for a living, these laws apply to you — and it is vital that you stay informed and know your rights. Otherwise you could be subject to hundreds of dollars in fines, damage to your driving record and potential loss of your driver's license.
New drivers caught using a cellphone while driving are subject to harsher penalties. Drivers with a Class DJ (Junior License), Class MJ (Junior Motorcycle License), Probationary License or a Learner's Permit will receive a mandatory 60-day driver's license or permit suspension for their first cellphone ticket conviction.
Regardless of your age, driving experience or current status of your driving privileges, you owe it to yourself, your family and employer to contact skilled traffic ticket attorney Craig Bondy for focused, knowledgeable and aggressive representation. Since 1986, Mr. Bondy has ranked near the top among lawyers handling traffic court cases of all kinds in the state.
Ever get the feeling you're being watched? Every day, members of the CTTF (City-wide Traffic Task Force) take to New York streets, watching for drivers using cellphones or text messaging while behind the wheel. Don't ever think for a moment that you can represent yourself after one of these serious traffic tickets. Craig Bondy knows how to defend you.
The Law Office of Craig Bondy — The Traffic Violations Defense Powerhouse in New York and New Jersey
Have you received a texting-while-driving ticket for any form of distracted driving? Taking a ticket to trial carries a significant degree of risk.
Because Craig Bondy cares about your driving future, and wants to win as much as you do, he offers free ticket evaluations and no-obligation initial consultations. Call 212-257-8321 or send an email message. Hablamos Español.